Happy Halloween
I am soooo two degrees of separation from the GRUMPKIN man! How cool is that?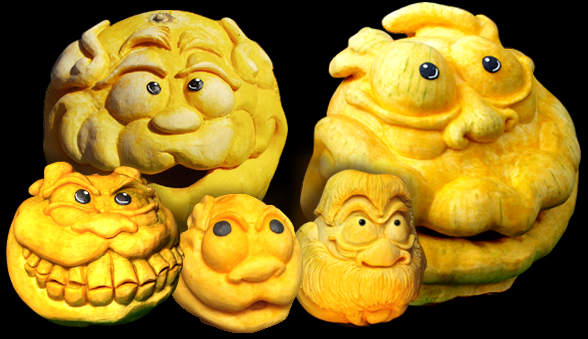 "Welcome to the World of Grumpkins the home of Patrick Moser's amazing Halloween creations! For 15 years I have been taking the traditional Jack O' Lantern a step further with hundreds of hours spent with thousands of pounds of pumpkins. Over that time my craft has evolved from mere carving to sculpting, and the fruits themselves from mere pumpkins into Grumpkins!"
YOU SIMPLY MUST check out his work! AMAZING!

And here is the most recent addition to his family!
"Well after 3 days in Alleghany I'm quite proud to present at 771
pounds… Herman Graffles now 175lbs lighter after 21 hours of work "