You are currently browsing the tag archive for the 'Tom Brady' tag.
He Who Makes Me Smile: I don't hate the Patriots…
Me: (Jaw. Drop.)
He Who Makes Me Smile: I hate the Cowboys and the Dolphins, but not the Patriots. Didn't you grow up watching the BILLS in the 80's?
Me: Haven't you watched football SINCE THE 80's? (Obviously not until dating me…)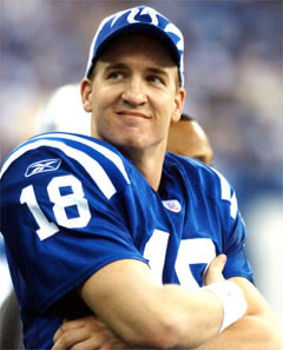 VS. 
Exactly what a football game should be…
Fall is here.
I picked up a leaf to carry with me to make me smile. My how I love Fall (which changes into Winter.)
Fall means FOOTBALL. And FOOTBALL makes me happy. The BILLS WINNING kicking ass at their season opener is even better. Even my far from fantastic fantasy team won this week (and I still have players tomorrow night!)
I do admit, I had other matters to attend to today so I did not see the game. I caught parts of the pre-game show. A little of the 2nd and 3rd on the radio and some of the 4th on TV. And I heard a bit of the post-game wrap up while driving where I heard the news about Tom Brady and thought, "OUCH, wow, that sucks."
And it wasn't until I got home HOURS later when Iogged on the computer to find out that the OUCH meant OUT FOR THE SEASON. Shit. It's not even fun to root against the Patriots without Brady at the helm is it?
Yay Buffalo! We're #1 in American Style Magazine's: Top 25 Mid-Sized Cities Arts Destinations
I have a request from a friend…and most of the details are super secret, but unbelievably intriguing about any information on how to go about finding a HUMAN HAMSTER WHEEL in Buffalo (It's for a good cause, I promise.) Anyone? Anyone at all?
Know who the largest grocery retailer in the United States is? Wal-Mart. How did I not know this? (Wanna know why I now know this? It has to do with my new job…and newest community advocacy project.)
Did everyone else out there know that the Salvation Army is a CHURCH and not just a provider of human services? As in you can go to services on Sunday. If yes, how on earth did I not know this? Brand new information to me. (Wanna know how I know this? My Grantmanship Center Training this week, I'm sitting next to a pastor who works at the Salvation Army.)
While at this training, I realized that one 40 hour week is almost equivalent to one 3-hour credit class (in hours) for an entire semester, all in one week. I picked a bad week to start my other job last night, eh?
I also found out that 50% of FEDERAL funding for BREAST CANCER RESEARCH comes from, the ARMY. Lesson learned? Ya never can tell where the grant money can be found when dealing with the Federal Govt.
Most importantly, at this training I have been totally unable to turn myself away from the signs on the bulletin boards (located in the community training room) for the "Buffalo Area Annual Conference for the Fellowship of Christian Magicians." I couldn't make this up if I tried, I want to steal one of the flyers for proof, in fact I still might…Oh how G.O.B. could impress his Christian Girlfriend Ann with the skillz he would learn at such a conference.
Best Facebook Group ever? I wonder how fast i can find 1,000,000 people that hate Tom Brady.
This weekend at the gas-n-go I was carded for a six-pack of Yuengling. When the cashier looked at the ID she actually said "Oh!" And looked back at me embarrassed. I told her I knew I was old and she said, "but you don' look it." Gee, thanks? Yes, I know, I'm dangerously close to reaching *Advance Maternal Age* but with this age also comes the ability to run for President of the United States, so that's, that's something, right? RIGHT?
As the cost of gasoline goes up and up and up…all I can say is that I am super thankful that Marky and I are able to exist with just one vehicle. We live about 2 miles from where we work. And we both work about 2 blocks away from each other. Perfect. I wouldn't want it any other way.
The Paint Box Project for Roswell Park Cancer Institute has a sale going on right now online. I *heart* these blank notecards of Kleinhans Music Hall and snatched up a few more packages. I in fact, have purchased all of the notecards in this series.
My membership to Library Thing has expired. I'm not sure that I want to spend the money to renew now that Goodreads has come along, but…the Early Reviewer Program on Library Thing has given me many free books…hmmm. If anyone feels like gifting me with a lifetime membership for $25, I surely wouldn't decline. :) My member name is allthingsjennifer of course. Hint, hint.
I said this morning that I would be in bed by 10 pm tonight. It's 9 and I'm not even close. Grrrr.